Wilder: Me dy nokaute, unë isha fituesi – le ta bëjmë prapë
This will be some description under the media in header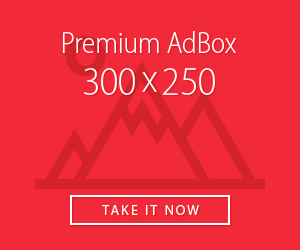 Deontay Wilder ka mbetur kampion bote në divizionin WBC, duke qenë se meçi ndaj Tyson Furyt përfundoi me pikë të barabarta pas 12 raundeve me vendim të gjyqtarëve.
Edhe pse boksieri britanik ishte më përpara me pikë gjatë raundeve në duelin e zhvilluar në Staples Center në Los Angeles, boksieri amerikan ia shkaktoi dy nokaute dhe mendon se ai duhej të shpallej fituesi.
"Mendoj se me dy nokautet, e fitova meçin. Të dy jemi luftëtarë, por me këto dy rrëzime, mendoj se unë e fitova duelin… Shpejtova me goditjet e mia, nuk isha i qetë, isha shumë në mëdyshje".
"Kur je përballë dhe zhvillon një duel të këtillë, atëherë i jep tjetrit krejt çfarë ke, nuk ka të bëjë vetëm me të bërtiturat".
"(Fury) tha se më do, më falënderoi për mundësinë, më tha 'të dua, ndeshje e mrekullueshme'. Respekti është i dyanshëm".
"Jam ngutur me goditjet e mia, diçka që zakonisht nuk e bëj. Po nxitoja, sforcohesha me goditjet e mia, në vend që të prisja dhe të isha i durueshëm".
"Nuk ndjeja aspak presion. Vetëm nxitohesha me goditjet. Mirëpo, në rimeç, ju garantoj se do ta mposht", ka theksuar Wilder.
Sidoqoftë, çështja e rimeçit ka mbetur të vendoset në të ardhmen, pasi asnjëri nga stafet nuk shpejtoi për të dhënë një deklaratë për të ardhmen.
Edhe pse vet boksieri amerikan theksoi se ishte i gatshëm për një përballje të dytë dhe do të presë kërkesën e kundërshtarit të tij.
"Do të më pëlqente që të ishte dueli im i radhës (rimeçi). Pse jo? T'ua japim tifozëve atë që duan të shohin. Ishte duel i shkëlqyer, le të bëjmë prapë. Për mua nuk ka rëndësi se ku", ka deklaruar 33-vjeçari.
Në ndërkohë, vazhdon të mbetet opsion superdueli i shumëpritur ndërmjet Anthony Joshua dhe Deontay Wilder që mund të zhvillohet në prill të vitit 2019.
professional riders are on hand to teach tricks. Competitions drawing in some of the best professional riders have also created buzz around the project. Top riders in the BMX world recently flew in for the opening session or "jam" to compete for big prize money.
But with only days left before the plug is finally pulled on the bike park – it closes this Sunday – many of the local young riders who use it will be sad to see it torn down. Charlie Starns, 15, from Romford, has been riding at The Pool most days since it opened and likes the facility because it offers him and his friends a "safe indoor park which is free to use".
Others have started a Facebook campaign, which has over 3,000 supporters, all hoping that the project will continue. For now the local community will have to be satisfied that when it does finally shut, Nike will donate many of the bikes it has used to local schools and community groups, and there's also talk of using some of the park's timber to furnish an alternative BMX venue in the area.